In the mid 1990s, Tim and Maggie Hobbs – a young and dynamic couple with Kenyan roots, came across a beautiful, derelict farm on the foothills of Mount Kenya only miles from the Equator.
The 64-hectare farm, originally producing dairy and beef, was up for sale and with its perfect conditions for growing roses, the Hobbs bought and developed it into what it is today: a leading specialist supplier of traditional garden scented roses.
Today, Tambuzi has 25 hectares of roses and summer flowers at its original Burguret site, and complimentary production of sustainable forestry, bee keeping, and livestock. Recently Tambuzi has expanded to two more farms in Timau to meet the demand for its high quality flowers. Tambuzi is a company driven not just for profit but also with a goal of having beneficial social impact in all its activities. The strap line 'stop and smell the roses' sends a simple message – be always mindful of what you do and enjoy it.
The company considers the welfare of its employees and the neighbouring communities to be part of its strength. Tambuzi's good practices ensure that we mitigate potential negative impacts on the environment. Like farms around the world, this is the place that Tim, Maggie and their children call home, and, as such, is so much more than just a business.
Where we are
The three Tambuzi farms are located 180km north of Nairobi, within Nyeri, Laikipia and Meru Counties. The semi-arid region includes a 10,000km² wilderness haven, supporting large numbers of wildlife – many endangered. Where the southern boundary of Laikipia meets the western foothills of Mount Kenya, productive rain-fed farming areas support a high population of people. Tambuzi is the only large scale flower farm in an area which is dominated by small scale farms, each between two and six acres, mostly growing maize, intercropped with beans and potatoes.
Tambuzi is located on the Equator at an altitude of 1,900 meters above sea level. The area receives ten hours of sunshine a day and 800 mm of rainfall a year. These perfect growing conditions, combined with a committed and expert team, make Tambuzi accomplished leaders in the field of scented rose production in Kenya.
Our Team
With employment being one of Kenya's largest opportunities to combat poverty, Tambuzi is committed to improving lives by creating jobs. We are passionate about the idea of 'Trade not Aid' for Africa. Where possible we employ rather than mechanise.
Tambuzi is the largest employer within a 20-mile radius and employs over 300 people on a full time basis, 80% of whom live close enough to walk to the farm. When recruiting, Tambuzi gives priority to members of the local community, especially those that are permanent residents of the area. On average, each employee has between six and ten dependents, so employment created by Tambuzi directly benefits over 3,000 people.
Tambuzi believes that employment is about dignity and respect, and well thought-out policies have been established to support employees at all levels. With written contracts in place, employees have all-important job security. Our Health and Safety, Equality and Welfare Committees and open-door policy ensure that every member of the team has a voice. We have a low turnover of staff, with over half the staff having worked here for more than five years. We promote career development and conduct annual performance appraisals of all our employees.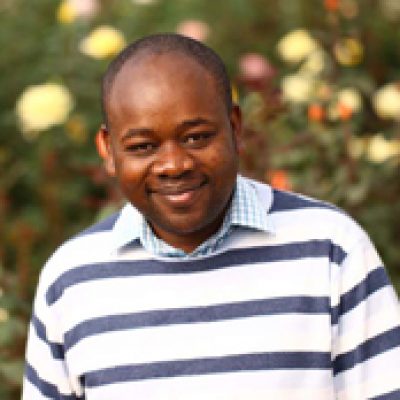 Peter Ngotho
Finance Manager
Peter holds a Bsc in accounting and is a Kenyan accredited Certified Public Accountant. He joined Tambuzi as the Finance Manager in September 2006. Peter enjoys the challenge of dealing with customers and seeks to promote the Tambuzi culture of strict adherence to all laws that govern business operations, in particular those to do with taxes.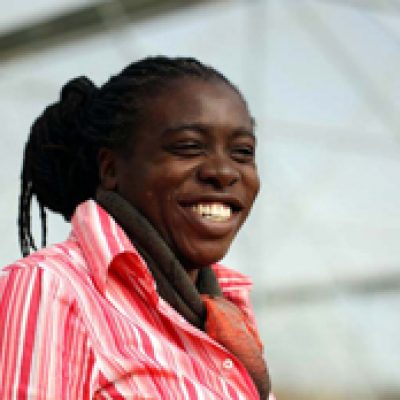 Christine Shikuku
HR/CSR Manager/Internal Auditor
Christine holds both Bachelor's and Master's degrees in Horticulture. She joined Tambuzi in July 2006 as the Internal Auditor. Having been appointed as the Environment and CSR Manager in 2007, she assisted the organisation in obtaining the highest Kenyan standard in flower growing (KFC Gold). In 2009, Christine was appointed as the Human Resources Manager.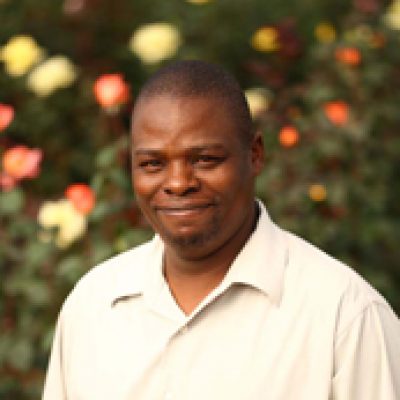 Charles Muthui
Farm Operations Manager
Charles started work for Tambuzi in May of 2006, initially as a Spray/Irrigation coordinator. He was then promoted to Farm Manager, a position he greatly enjoys. In addition to his regular duties, Charles also heads the Health and Safety Committee on the farm, and is secretary to the Tambuzi SACCO, a financial self-help group.