The second greenhouse goes up at Pendekeza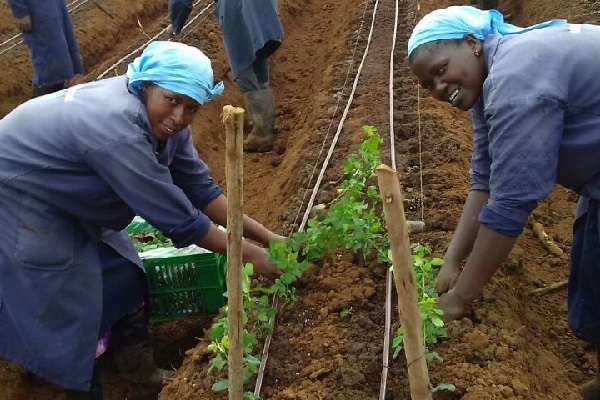 9 Mar 2018
After a successful trial for more than a year in our high-altitude farm, we are very pleased to inform you that the second greenhouse has been constructed and planting is ongoing for summer availability. Pendekeza is our second rose farm located in Timau at 2600 meters, which was started in late 2016.
The first greenhouse of 1.6 Ha was mainly used for trialing performance of our existing and new varieties to establish which ones would benefit from the increase in altitude and which ones best fitted to our Burguret farm, at a slightly lower altitude, as different varieties respond differently to change in growing conditions. We are happy with the results accomplished so far and the ongoing planting will be a major boost to our summer availability and going forwards.
The second greenhouse is also 1.6 Ha and part of what we are putting is more of varieties our customers like as well as a number of exciting new varieties to be rolled out in the second half of this year. We will tell you more about them in our subsequent newsletters.
We look forward to more expansion towards the end of this year to increase production even further for the summer of 2019!