Tambuzi takes part in National Tree Planting Day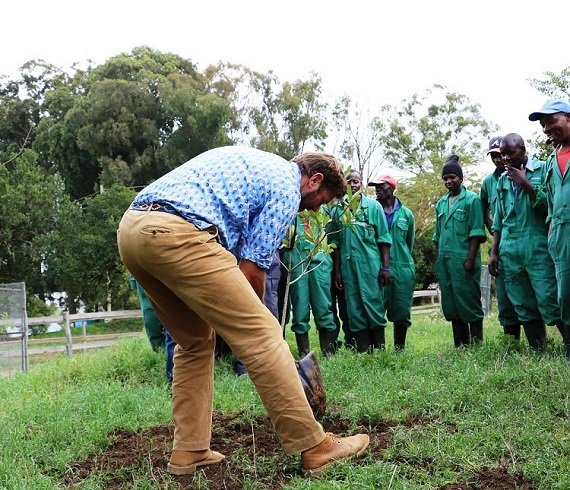 21 Apr 2017
Kenya's forests are rapidly declining due to pressure from increased population and other land uses. Kenya has an estimated population of 45 million people. With a big part of the country being arid and semi-arid, including the area where Tambuzi is located, there is a lot of strain on the rest of the land since the economy is natural resource based. The arable area which forms about 20% of the country's area falls in the medium and high potential agro-ecological zones and is under agriculture, forest, and nature reserves. According to FAO Forest Resource Assessment 1990, Kenya is classified among the countries with low forest cover of less than 2% of the total land area. The dwindling forest cover has a severe effect on the climate, wildlife, and streams, human population especially forest dwellers.
For this reason, Tambuzi is on the forefront of conservation of our natural forest through the support of our local Community Forest Association and through initiatives such as planting trees. Tambuzi encourages the planting of indigenous trees that are beautiful and have natural habitats for a wide array of fauna. Tambuzi has a tree nursery where we raise our seedlings to plant internally and to give our staff to plant in their plots back at home. This is to motivate them to take care of the environment.
April 21st is the National Tree planting day in Kenya and as part of our contribution to mother earth for this year's event, we took up the challenge and planted trees on an enclosed area within the farm, next to a rain-water harvesting reservoir.
The event was led by the Directors, Tim and Maggie, and also saw the Management staff as well as staff representatives from across the farm plant more than 60 indigenous trees. The rest of the staff will also get trees to plant at home.