Tambuzi is Attending the IFTF in Holland this November!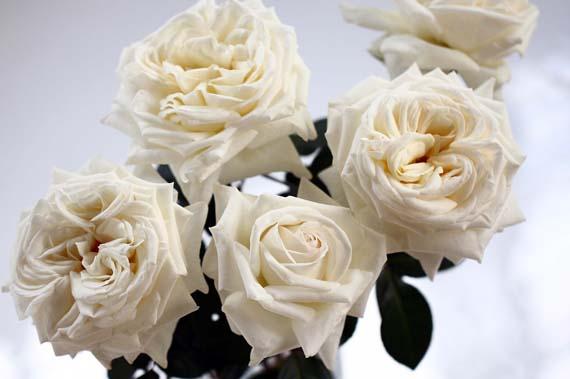 18 Oct 2013
Tambuzi will be attending the 2013 IFTF Floriculture Trade Fair in Holland this November.
Below are Details of the Event:
IFTF Holland
A paradise for the florist trade, a theatre for the art of flower arrangement! That is what the International Floriculture Trade Fair is offering this year as a special attraction. In the new 'Boerma Floral Design Theatre', there will be fantastic events for florists and flower arrangers, including a flower arrangement competition and unique demonstrations by top instructors and world-famous designers.
The Boerma Floral Design Theatre is the highlight of the 2013 International Floriculture Trade Fair (IFTF), which will be held from 6 to 8 November 2013 at Expo Haarlemmermeer in Vijfhuizen, Netherlands. High-profile flower arrangement events are planned for every day of the trade fair as part of the Boerma Floral Design Theatre, including the live creation of innovative arrangements.
Flower arrangement competition
On Wednesday 6 November, the Boerma Instituut® International floral design school Holland will be presenting the International Flower Design Competition in collaboration with IFTF. In this spectacular flower arrangement competition, flower arrangements will be competing for the coveted 'Theo Boerma Cup' and the new 'G-Fresh Challenge Trophy'. The theme of the competition is – very appropriately – 'Theatre'. It's guaranteed to be incredible!
Live demonstrations
The Boerma Floral Design Theatre will also be presenting a number of live demonstrations by the international instructors of the Boerma Instituut® as well as by the famous floral designers Pim van den Akker (on 6 November), Tomas De Bruyne (on 7 November), and Moniek Vanden Berghe (on 8 November). Their innovative creations are a feast for the eye and their demonstrations will provide visiting florists with a great deal of inspiration to last long after the trade fair is over.
One particularly interesting aspect of the flower arrangement competition and demonstrations will be that the flower brokering website G-Fresh will be providing particularly beautiful flowers this year as well. The top quality flowers will be arriving fresh from the best Dutch growers. Working with this kind of high quality material will be a treat for the participants and will result in exquisite creations which will astound visitors.
All of this means that IFTF 2013 should not be missed by any florist, flower arranger, or floral designer. Be sure to attend!
From the IFTF Ofiicial Website: http://www.hppexhibitions.com/floriculture/2013/holland/