Tambuzi hosts a volleyball match against the community team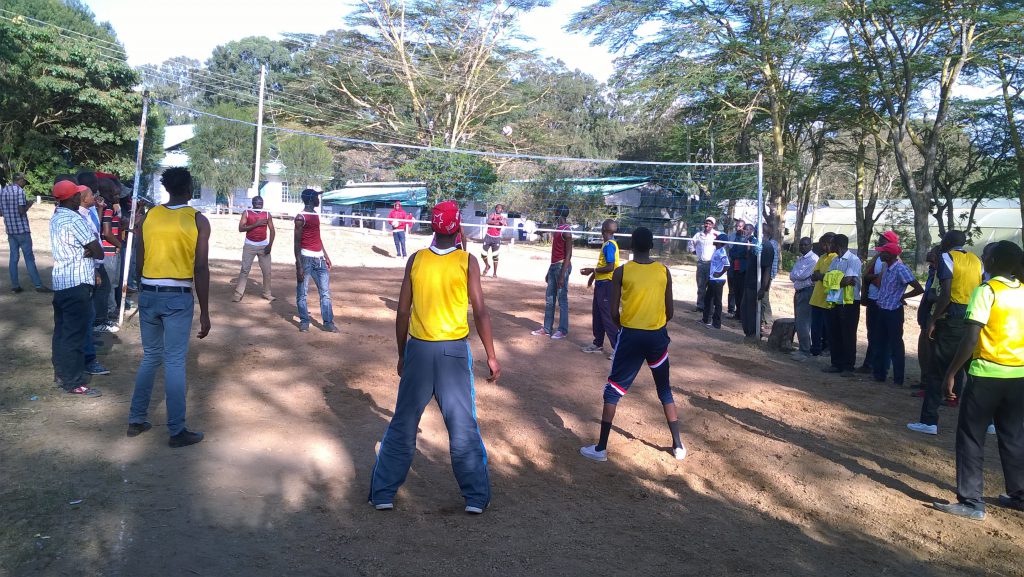 20 Mar 2017
Tambuzi continually engages the surrounding community in various ways for a harmonious co-existence. Sports encourage cohesion, especially in a game of volleyball, which has emerged as a favourite amongst the youth in Burguret Community.
Our staff in the farm have also put together a team and hold their practise sessions during working breaks just as a fun activity. Tambuzi has provided a volleyball pitch and balls for them.
On 14th March 2017, the Burguret Community Club requested for a friendly match with our volleyball team. The teams met at 4.30pm after work for the employees, the venue being the field in the farm. The teams were evenly matched and after one hour of play they were square at 2 sets each. Burguret Community team had won the first set 25 – 21 and Tambuzi had won the second 25-20. The third set was won by Burguret Community by the same margin 25-20. The fourth set was very competitive and Burguret rallied from 6 points down to tie the points at 25-25. However, Tambuzi rallied to beat them 27-25. The game was very competitive and the lead exchanged several times until a late rally by Tambuzi saw them beat the community 15-13.
After the game the players exchanged hugs and you could see the beautiful smiles in the African sunset. Tambuzi provided some refreshments for the all the players involved.
This was another great show of love for the community around us!