Tambuzi Garden Roses: Exploring Kenya's Blooming Rose Breeders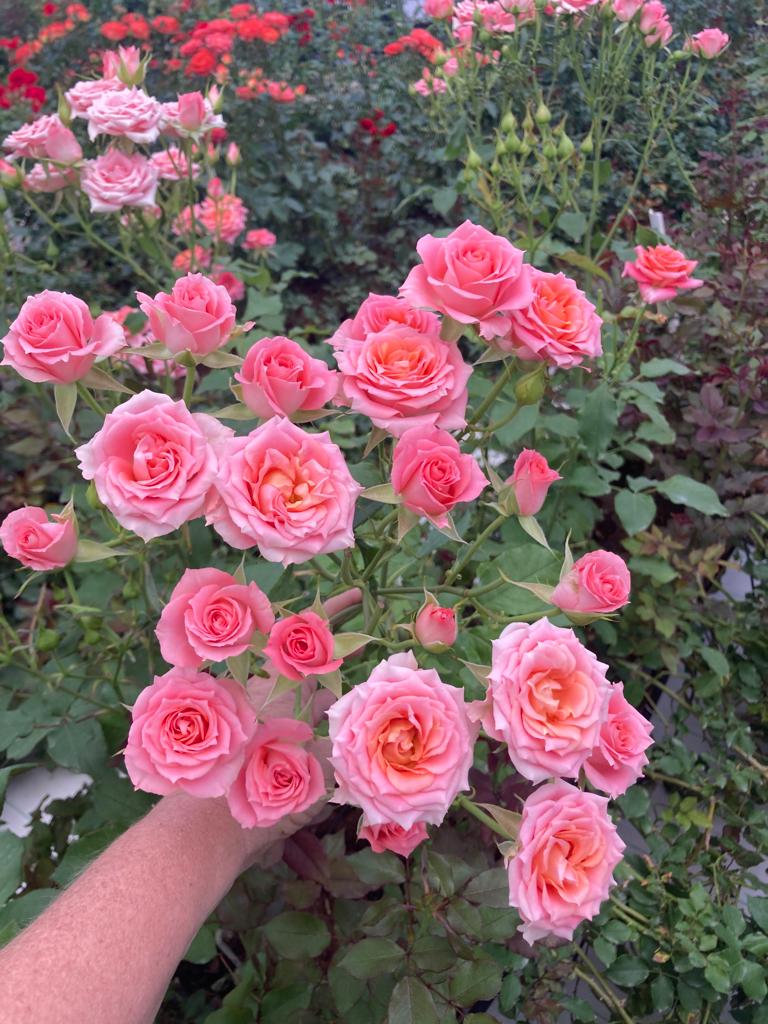 5 Oct 2023
Kenya's rich soil, favourable climate, and skilled horticulturalists have made it a hotspot for the cultivation of exquisite roses. Among the names that stand out in this thriving industry, Tambuzi Garden Roses has become synonymous with quality and innovation. Recently, the Tambuzi team embarked on a fascinating journey to visit Kenya's leading rose breeders, including De Ruiter's, Delbard, Dümmen Orange, NIRP, and Interplant. This trip was a quest for inspiration, as we seek to expand our range of breath taking roses and maintain our position as a premier garden rose grower.
De Ruiter's Roses: Dutch Expertise in Kenya
The first stop on our rose tour was De Ruiter's, a Dutch rose breeder known for its precision and expertise. De Ruiter's Kenyan facility was a remarkable sight, with rows of meticulously cultivated roses. Our team were treated to a first-hand look at De Ruiter's innovative breeding techniques. The visit left us brimming with ideas for roses that combine Dutch perfectionism with Kenyan vibrancy.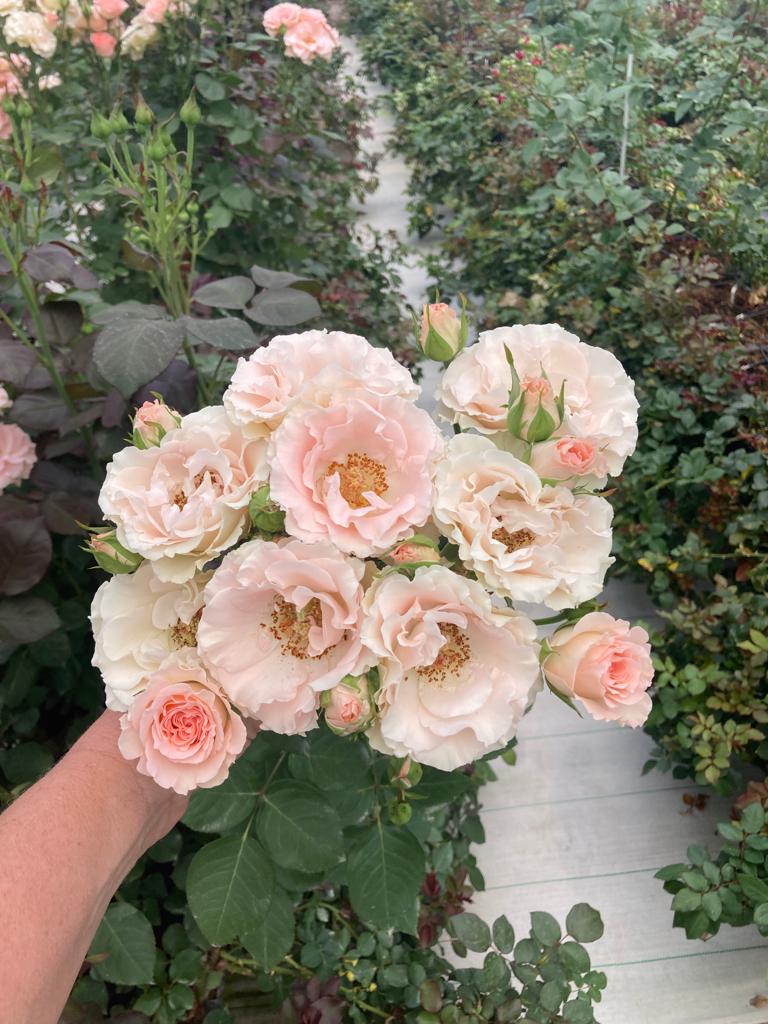 Delbard Roses: A French Flair in Kenya
Continuing their journey, we visited Delbard, a French rose breeder with a long-standing reputation for producing stunning varieties. Delbard's Kenyan facility is a testament to their dedication to innovation. Our team was greeted with a burst of colours as we explored Delbard's vast rose fields. The Delbard team shared their expertise in breeding roses with unique shapes and vivid hues, leaving us with ideas for roses that are sure to capture the hearts of their customers.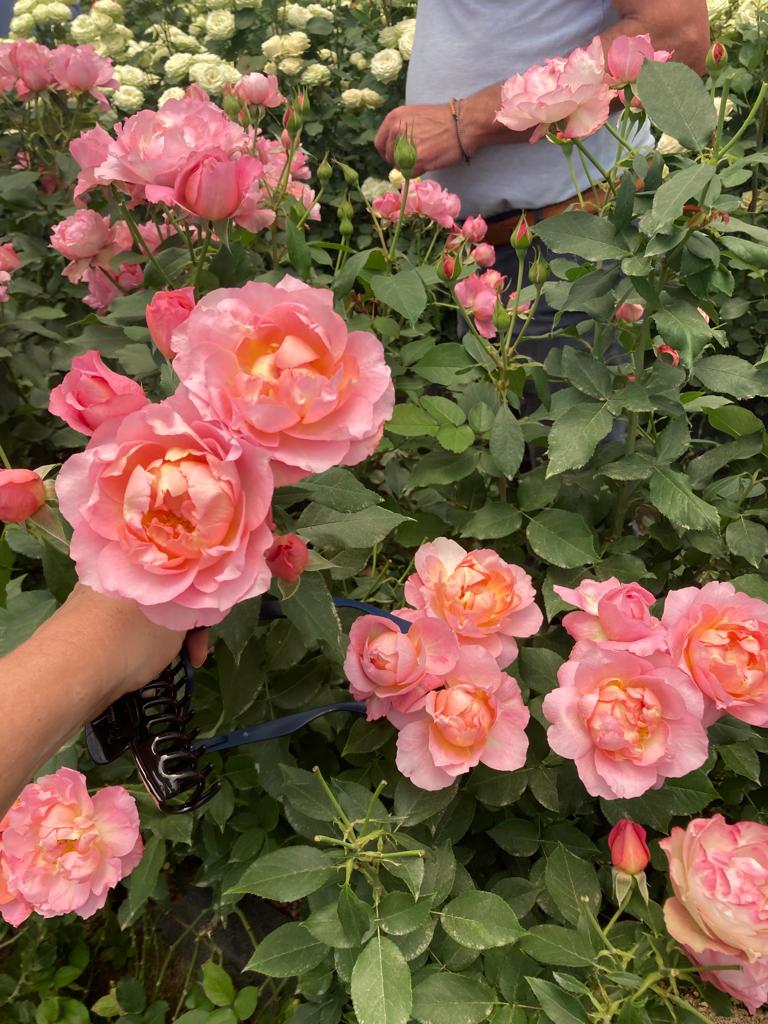 Dümmen Orange Roses: A Modern Twist on Tradition
Next on the itinerary was Dümmen Orange, a company known for its modern and innovative rose varieties. Dümmen Orange's hybrid roses with unique colour combinations and forms opened new avenues of creativity for our team. We were particularly impressed by the potential of these modern roses to add a contemporary touch to our collections.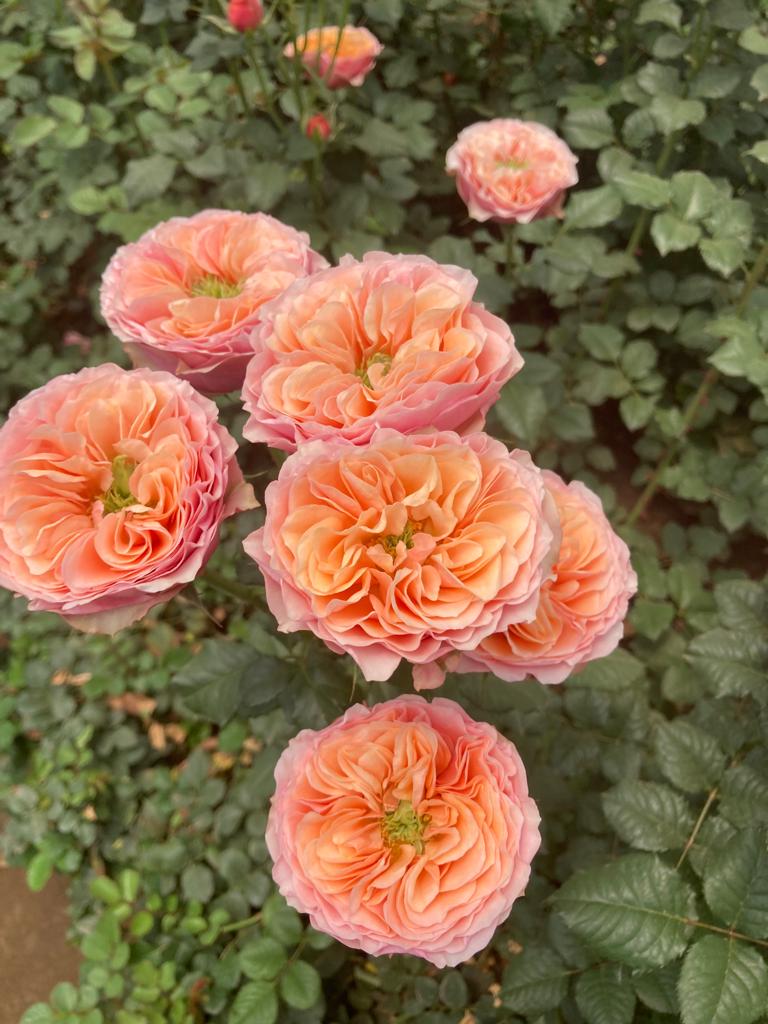 NIRP Roses: Pioneers in Rose Genetics
NIRP, a company celebrated for its pioneering work in rose genetics, was our next destination. At NIRP, we had the privilege of witnessing the intricate process of rose breeding. We marvelled at the precision and science behind creating new rose varieties.
Interplant Roses: Masters of the Spray Rose
The final leg of our journey took us to Interplant Roses, where rows of classic, elegant roses awaited. Their collection of traditional roses with timeless beauty captivated the Tambuzi team. These roses, with their velvety petals and unique shapes and colours, inspired us to consider expanding our Interplant collection.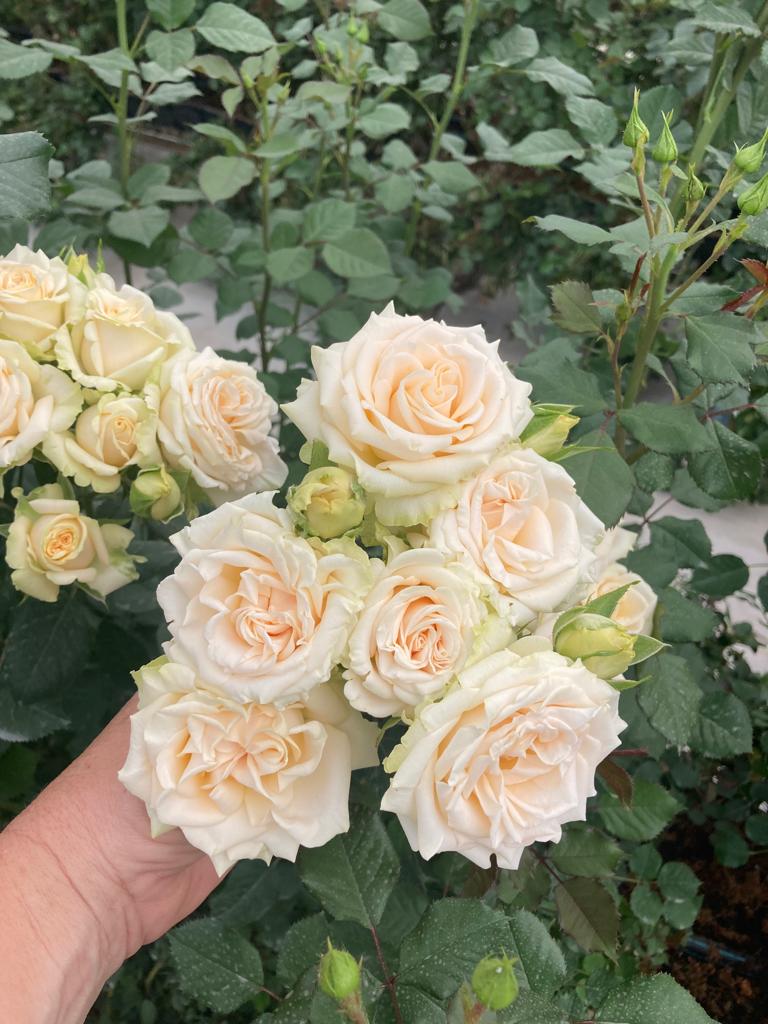 After our enlightening tour of Kenya's leading rose breeders, we returned home with our heads filled with ideas and hearts brimming with inspiration. Our vision for the future of Tambuzi Garden Roses is clear: to continue delivering the most exquisite and diverse rose varieties to our customers.