Tambuzi at IFTF Show 2017 in The Netherlands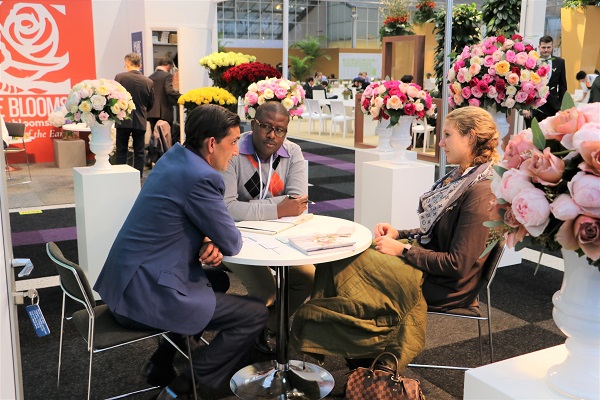 14 Nov 2017
Tambuzi participated in the just concluded 8th edition of the International Flower & Horticulture Trade Fair (IFTF), held at Expo Haarlemmermeer in Vijfhuizen, The Netherlands. The fair was held between 8th – 10th November last week. We had a stand in hall D, which was a stood out due to the uniqueness of the display and the scent around the stand as the people walked by.
The flowers were done in nicely mixed bouquets, in white beautiful urns, which illuminated the stand, making it a great attraction to many. The mixes were for David Austin roses on one side and on the other, a collection of our other scented and garden roses.
The farm was represented by a team from the farm comprising of 3 people from our Sales and Commercial team.