Rosebie and Amanda visit Tambuzi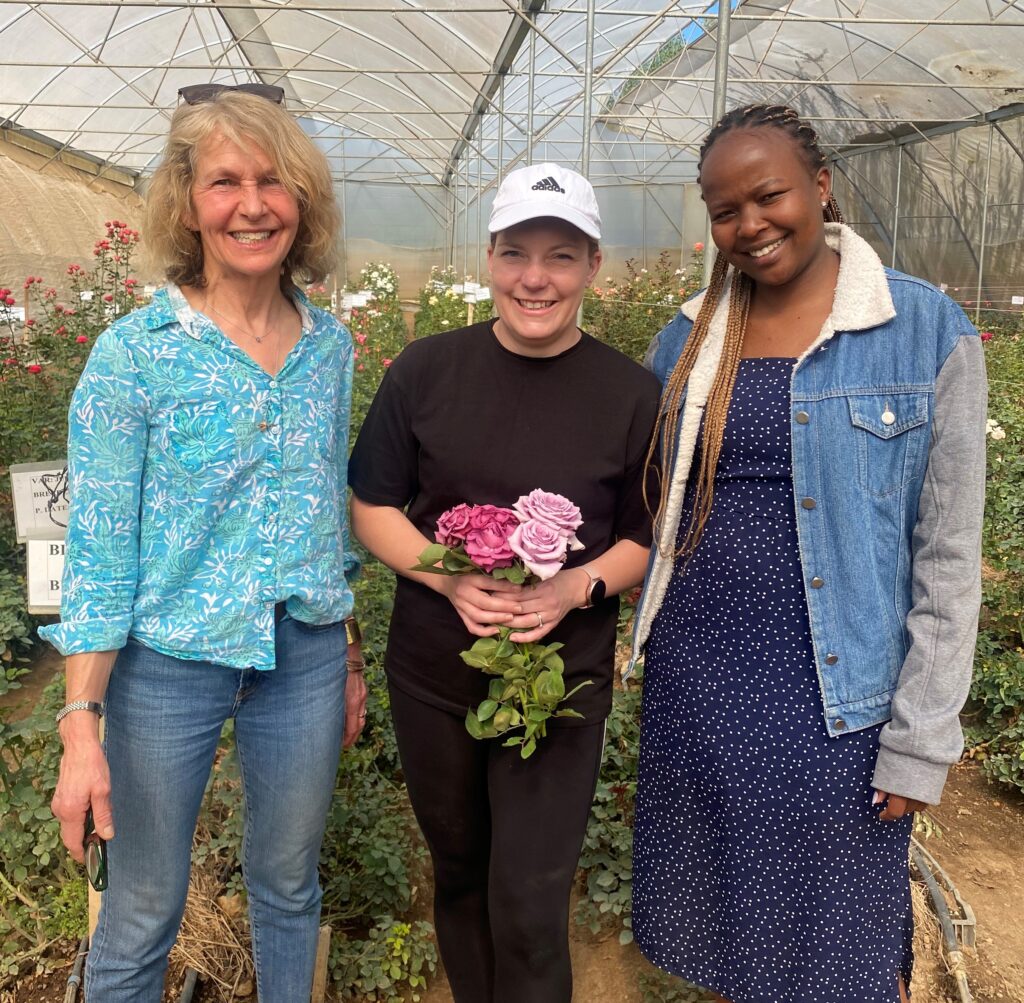 23 Feb 2023
This January, it was an absolute delight to welcome Rosebie Morton, our dear friend and founder of The Real Flower Company and Amanda, the head florist for the retail section.
Rosebie has visited us many times over the years and it's always such a pleasure to catch up and show her around and get her expert opinion on all our new trials.
A fun fact about Rosebie, do you know she can tell whether a rose is scented just by looking at it?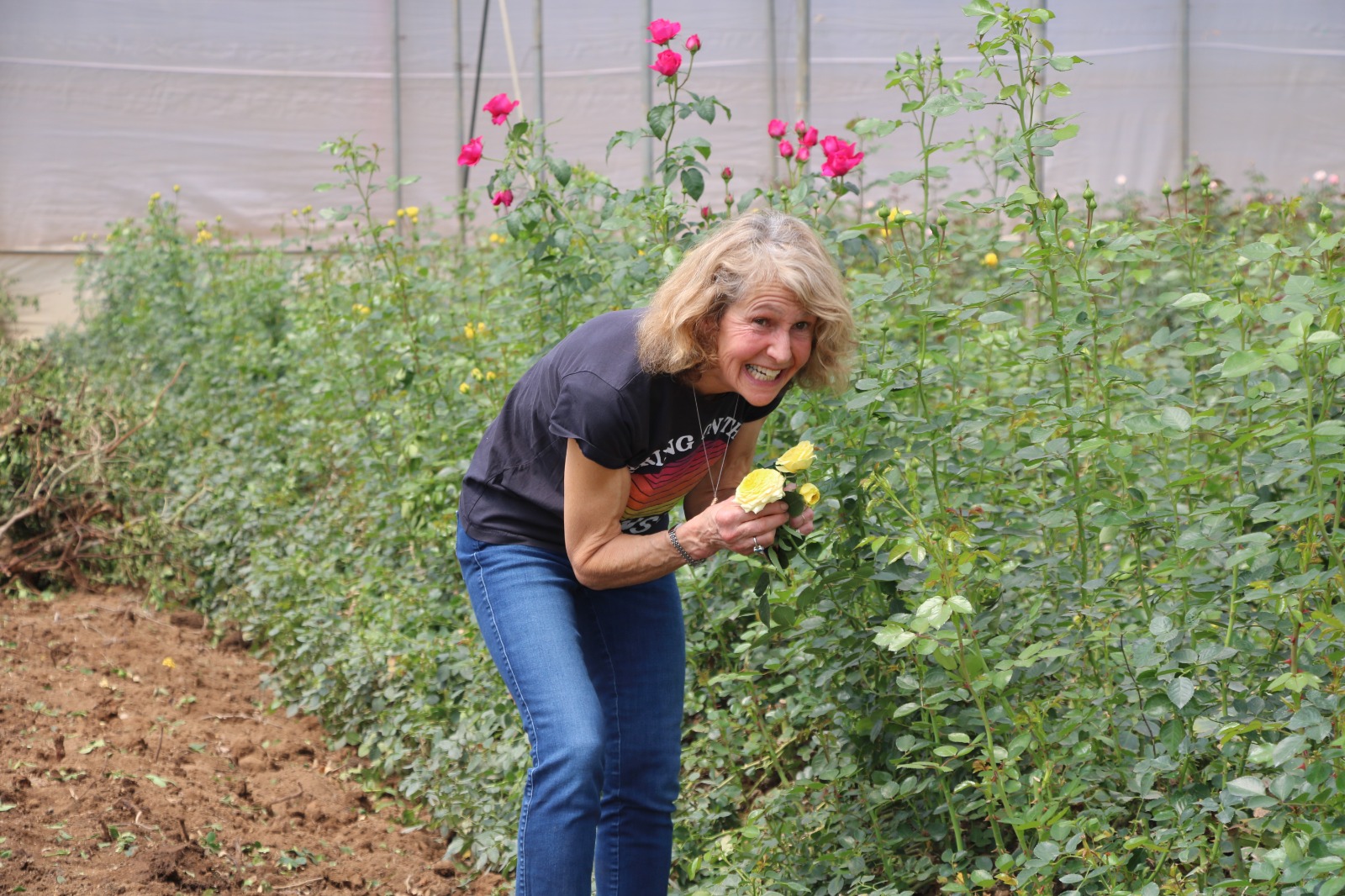 For Amanda, this was her first trip to Kenya. It was a really special time for our sales team to meet Amanda in person after having many phone calls with her over the last few years. And we all really enjoyed showing her around the farm and all our projects. There is something very special about showing taking someone on a tour of our farm for the first time. It is hard to explain, Tambuzi is a very unique rose farm, and we have worked hard not to disrupt the land around us as much as possible. It truly is a beautiful place.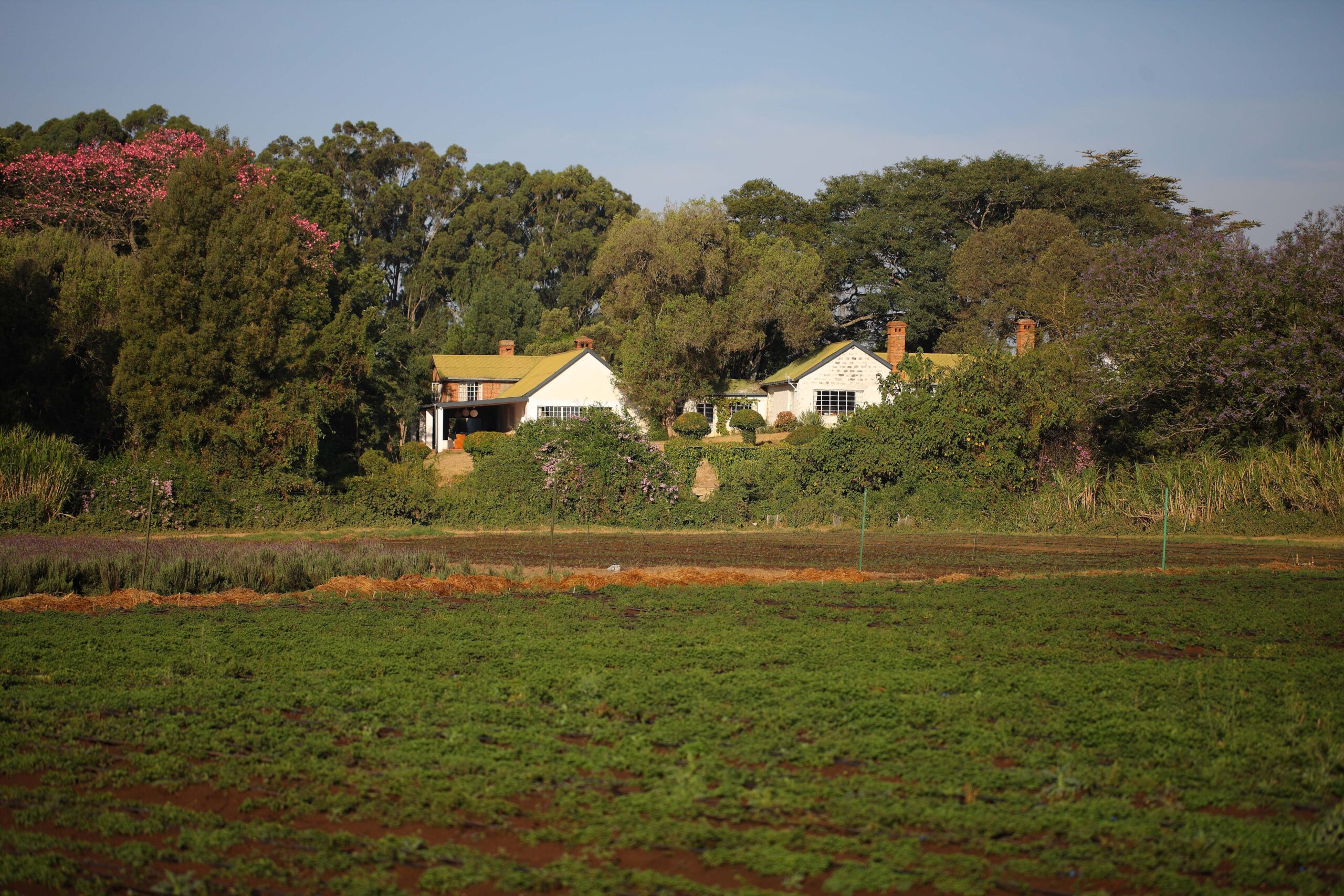 The Real Flower Company's head office is based in Southern England, on one of their farms where they grow a stunning collection of roses, greenery and other flowers. The online retail aspect of the business operates from this office along with the Trade Department, where you can order our stunning roses all year round.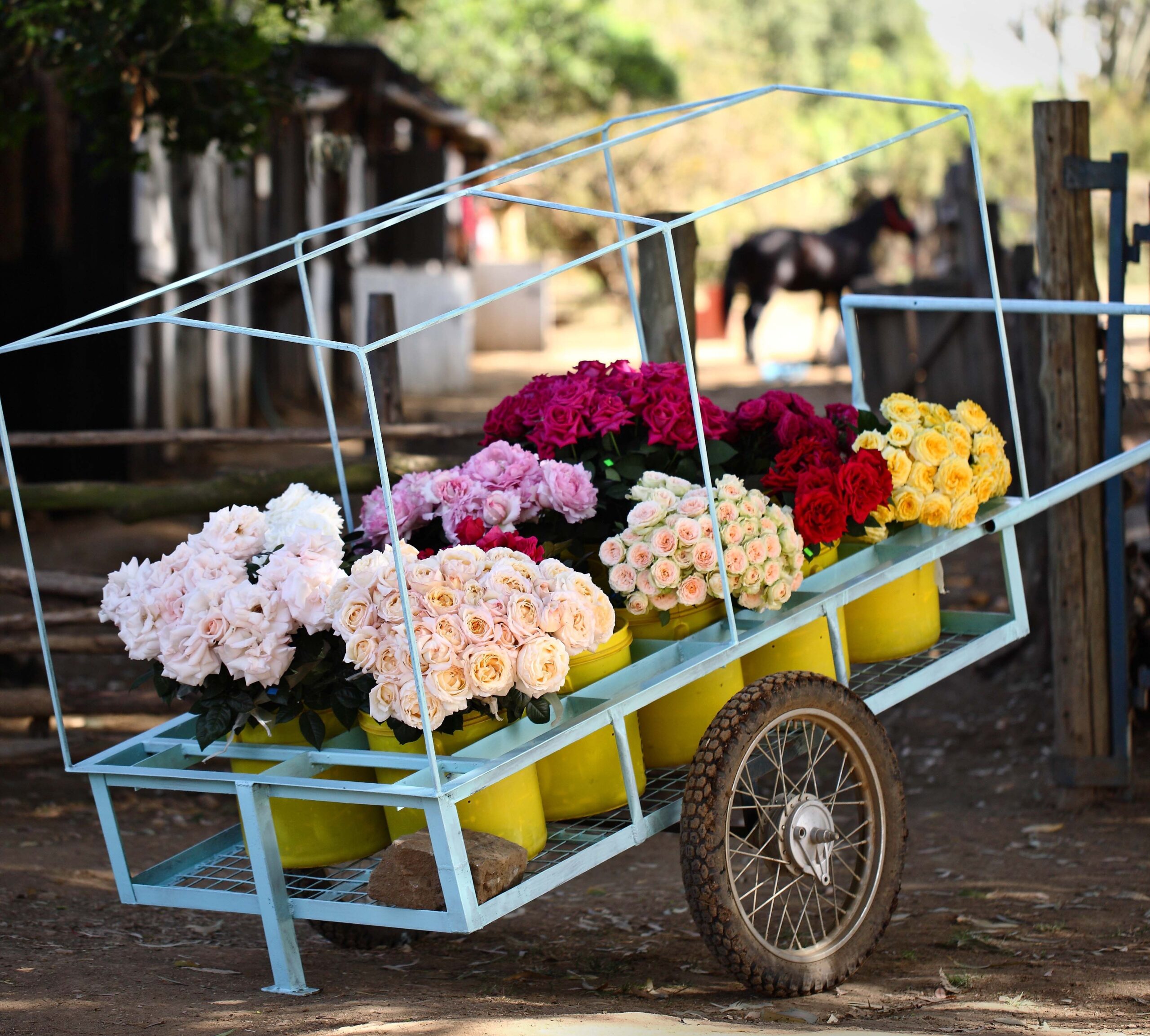 Finally, if you are ever in London you should definitely pop into the shop on New Kings Road where you can find a stunning collection of roses and fillers including a selection of our roses.