Phase two of our Solar Power project almost complete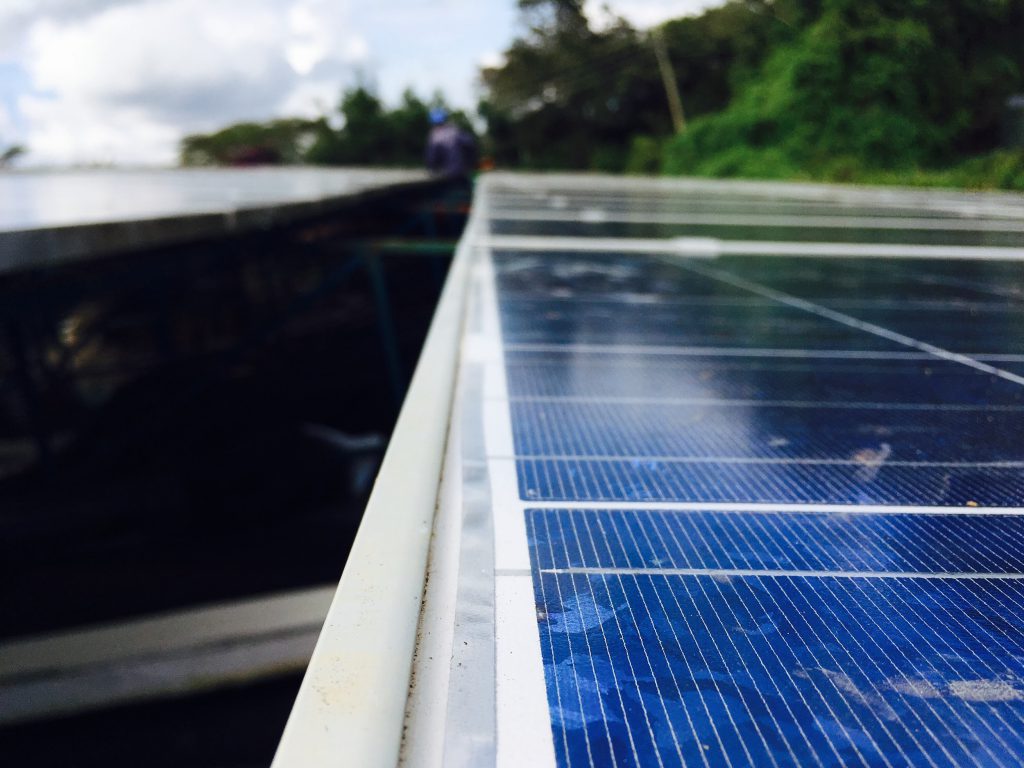 15 Dec 2016
Tambuzi solar project was initiated in June of 2013, with the focus being on reducing the amount electricity that we use from the national grid. 240 solar panels were installed then and are currently producing between 6,000 to 7,500 KWH per month and have managed to reduce the company's electricity usage between 27% and 30%, whilst also saving the company around 300 US Dollars per day.
Phase two of this project is underway, with an additional 240 panels currently being installed and on completion, we target to double the output and up our electricity savings to between 50% and 60%. Not only are there savings on electricity bills, but we will also be reducing our reliance on fossil fuels (which is a part producer of electricity), leading to a reduction of carbon emission caused by our operations. Since the installation of the project there has been an average of 68.5kgs of CO2 saved per day, that's 2,055kgs per month.
What's more, the solar panel structure is housing a parking bay for farm machinery and storage facilities for farm equipment.
We are constantly working towards improving our sustainability, so the solar project is an exciting and big step in the right direction, as it utilizes the year-round sun power availability, as we are along the equator.