Malcom Brew discusses Mawingu's many benefits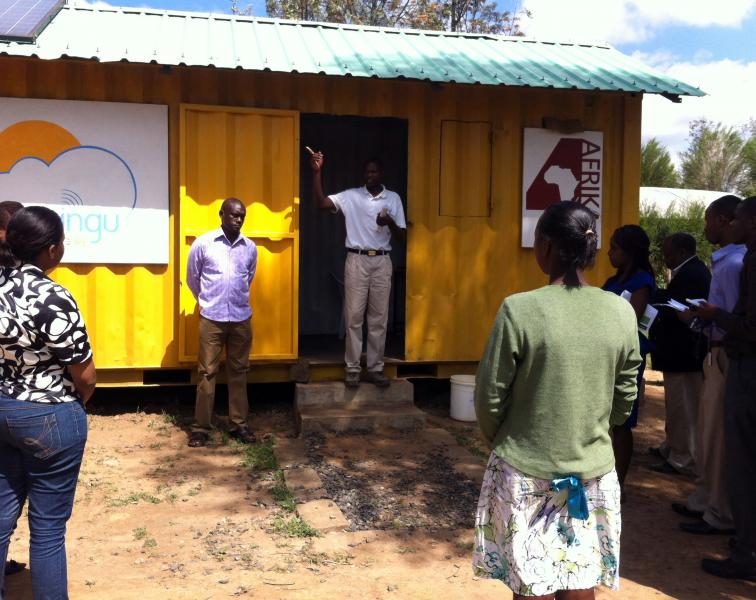 14 Oct 2013
On Thursday, October 14th, a press conference was held at Tambuzi farm for the members of the Mawingu Pilot Project, in order to showcase the project's progress and development to date, and what impact it has had on the local community as well as what its long-term expected benefits and goals are.
Presenting at the event was pilot project director Malcom Brew, as well as Tonia Kariuki from Microsoft 4 Afrika, and Christine Shikuku, Tambuzi's CSR manager. The event was attended by representatives from Kenya's various television and print media companies.
The Mawingu White Spaces pilot project, funded by a partnership of investors including USAID and Microsoft 4 Afrika, was launched in September of this year. The vision for the project was to provide low-cost, high-speed broadband services and electricity to 6,000 people in Kenya though the use of TV white spaces and solar-powered base stations. The duration of this pilot is a 12 month initial trial, with hopes for long-term sustainability.
The press-conference and tour was put together so that the public could be able to see the real-life benefits of the pilot project. Members of the media were invited to listen to testimonies by local residents who had benefited from having internet access, such as students, small-scale business owners, even a local law-official. The day was a great success, thanks, Tambuzi, and thank you, Mawingu!