Introducing Pendekeza, our new high-altitude farm in Timau!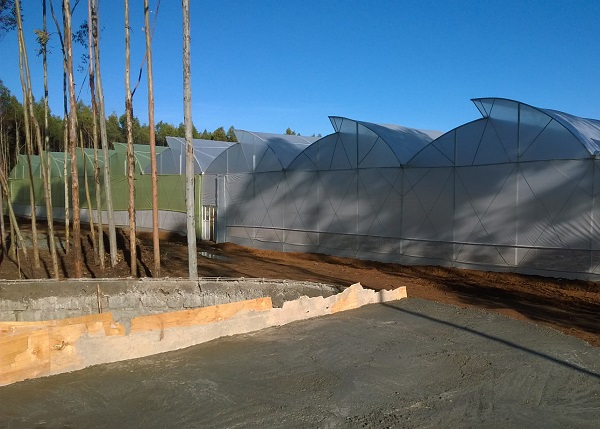 9 Dec 2016
Pendekeza farm, our new high-altitude project is finally underway. Pendekeza is a Swahili word which translates to 'to be lovely, to be pleasant or to be preferred'. The new 5-hectares farm is in Timau area on the foothills of Mount Kenya and sits at 2,600 meters above the sea level, as compared to our existing Burguret site near Nanyuki town– home to Tambuzi farm – which is 2,000 meters.  Construction of the first 2 hectares' greenhouse is complete and the planting will start by mid-December, with the first harvest expected from end of March 2017.
At higher altitude, some varieties produce bigger heads, heavier stems and appear bolder. So, varieties that are positively improved will be our focus for the new site. Others don't benefit from being grown at higher altitude and so, they will continue on our Burguret farm.
Our overall aim is always to deliver the best quality roses by growing each in conditions best suited to their own particular requirements. We have selected several of our current varieties to trial as well as several exciting new prospects that we hope to be able to deliver next summer. We will highlight each of them in our upcoming news articles.
Having the greenhouse completed and other supporting structures, we found the last piece to complete the jigsaw this week, when we pumped water from the borehole for the first time! Watch here.