Holiday celebrations at Tambuzi Farm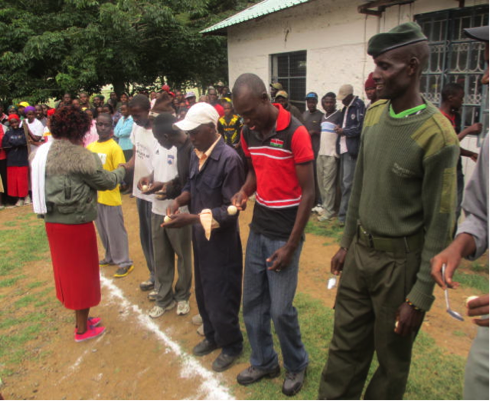 29 Sep 2016
Every end of year, Tambuzi sponsors a Christmas lunch and games for the staff. The staff of over five hundred enjoyed lunch consisting of lamb, pork, rice and vegetables. The Master of Ceremony for the day was Tambuzi's GM, Mr. Paul Salim.
The teams that competed in the games were formed from the various Tambuzi departments, including Roses, Summer Flowers, Pack House, Management, CDD, Field Maintenance, Housestaff/HR/Livestock/Workshop and Alstroemeria. Each department nominated a participant to represent them in the various games.
Both the HRM and Finance Manager were in charge of scores and organization of the gifts. The gifts consisted of store gift vouchers for the winning participants, sheep for the winning departments and rice for the runners-up.
The games consisted of Bike Race, Egg & Spoon, Sack Race, 3 Legged Race, Tug of War and Mr & Miss. Tambuzi.