George Heriot's school visit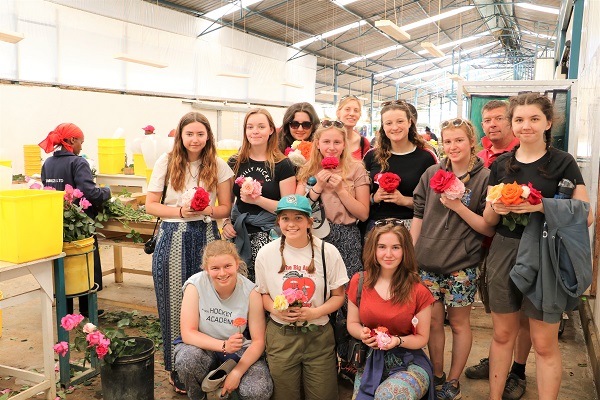 19 Jun 2017
Today, we played host to a group of 40 students and 5 teachers from George Heriot's school in Scotland. They were here to see how we grow our roses, our environmental conservation, the operations in the farm and learn how we relate with the community.
A team of managers in the farm was at hand to take them round the farm as well as answer their enthusiastic questions. These included the General Manager, Sales Manager, HR/CSR Manager, and the Senior Production Manager.
The tour took just over an hour and the team was on its way to their next tour activity. To them, this was an hour well spent with the beautiful, scented roses all around them.
Are you next to come for a visit? Feel free to write to us on
See you here someday!