Exciting New Rose Varieties at Tambuzi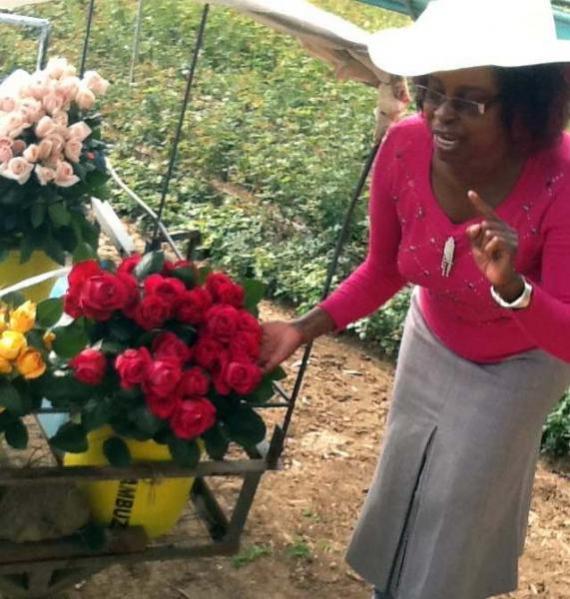 10 May 2013
Tambuzi has a number of exciting new rose varieties in production, and we would like to talk about three in particular here.
Alain Souchon, named after the renowned French songwriter and actor, is a bright and powerfully scented rose. After growing it on trial, we initially thought it to be unsuccessful and planned to uproot it. However once we improved our growing methods, we received such overwhelming praise from clients who had experienced its vibrant colour and intense fragrance that we decided to keep it. Alain Souchon has since come to be a huge success with our clients, particularly in Japan! This large-headed rose is wonderful to have in the home, for it diffuses its honey-scented fragrance throughout any living space.
The Real Rose, so named because it captures the true essence of what a rose is, is a promising new variety from Tambuzi. Started initially with a mere 48 plants, The Real Rose has truly found its place in our collection for we now grow around 6,000 plants, all due to overwhelming customer demand. What is so special about this variety is that it has so many strong qualities: a great, prominent colour, a lovely scent, good cup shape and size, and easy production capabilities.
Rene Goscinny really stands out from the crowd, so to speak. It is currently the only rose of this colour at Tambuzi, and its scent has a "wow" factor too- on first inhale one discovers a soft hint of chocolate, with mild coffee undertones. Named after the award-winning French comic-book writer (most well-known for his Asterix series) we think this rose is a winner, too with its unusual orange colour, fine shape and opening.