Emerging leaders lunch at Tambuzi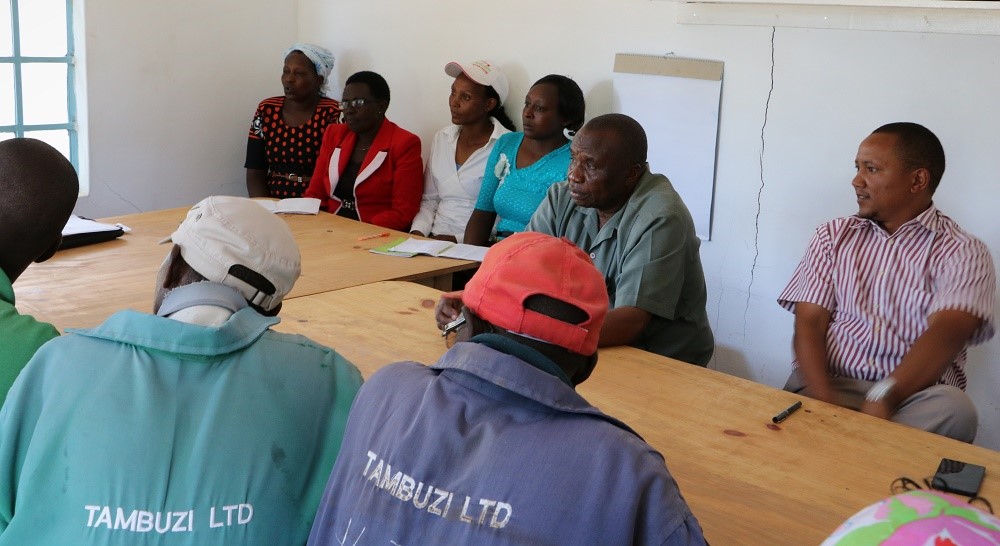 28 Mar 2017
Tambuzi has continuously engaged the local community leadership on civic matters that has an impact on them. From these discussions, we are then able to make informed decisions on how, when and where to participate in the community affairs.
Through the Shared Value initiative, Tambuzi organized and held the first of a series of trainings that are aimed at empowering the Burguret community leaders. The need for a strong community has been brought about by the fact that Tambuzi has a workforce that cuts across Kenya's ethnic divide. The community leaders were selected from across the divide in the society. Together with workers' leaders from within farm, the team gathered at Tambuzi in October last year for a series of trainings dubbed "Leadership for Life".
Since the training in October, Tambuzi has continuously engaged them in matters to do with the community with the aim of making them visible in the society. Tambuzi also organized a first of its kind lunch with the Emerging Leaders to recap on the training and chat a way forward for the community. The lunch was held on the 1st of December 2016 at the Tambuzi CSR office, attended by 30 participants. The second meeting was held in February.
The follow-up meeting was held on the 28th of March 2017, in which the area leaders tasked our CSR Officer to come up with a training aimed at educating the public on devolved Government's functions and how the public can participate in governance issues.
We look forward to this challenge as we continue to cultivate our ethos of Shared Value within the community.