Block 7 gets a new office building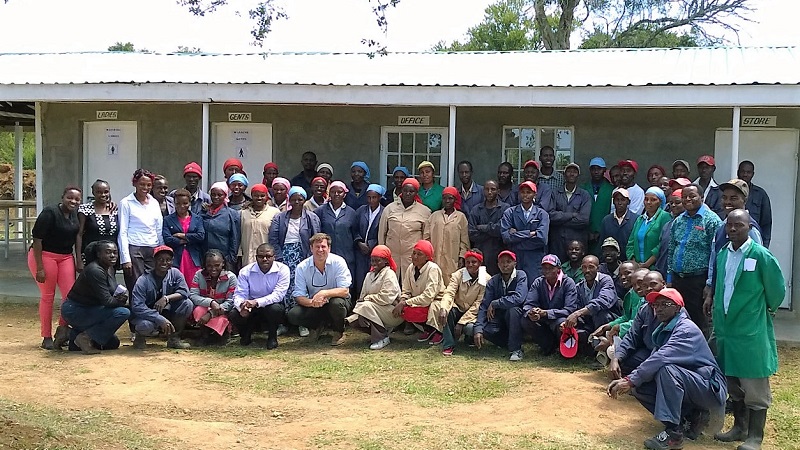 12 Nov 2016
Friday 12th November 2016 was an important day for the Summer Flowers blocks in the upper side of the farm. It was the official opening for an office block that will have a store, a fertilizer mixing room, an office space for the Admin staff, washrooms for all staff and a food canteen area.
The two-hours event was attended by chosen representatives from various departments across the farm, the Management Team as well as the Managing Director, Mr. Tim Hobbs. Short speeches were delivered by the HR Manager, the GM, the MD and workers' representatives in the Union and Welfare committees. Trees were planted next to the offices; a cake was cut and a meal was served to celebrate this milestone.
The fertilizer mixing room has a new ferti-kit machine that will regulate irrigation and feeding for the Summer Flowers crop in Block 7 as well as the adjacent blocks –  Block 5, 8, 9, 10 and 11. The crops planted here are Gypsophila, Ammi Visnagga and flower herbs. With the new installation, we expect better quality Summer Flowers, with improved weights in Gypsophila and better Ammi Visnagga.