A visit by Marion Ridel, a florist from Paris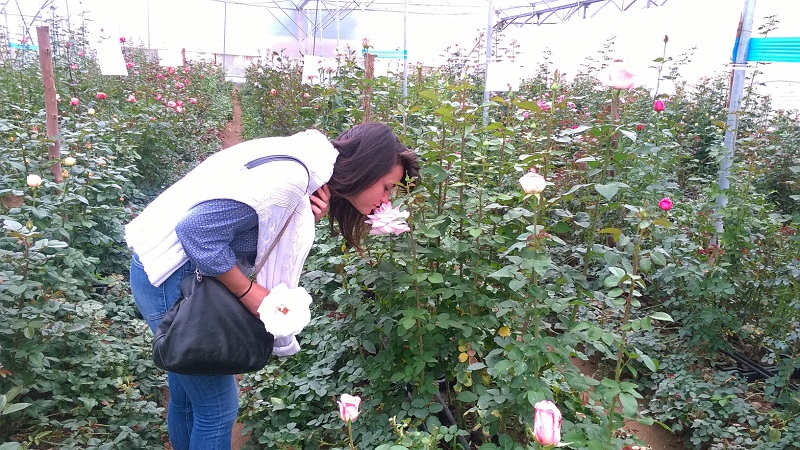 17 Nov 2016
On Tuesday 15th November, we hosted a very special guest in the farm. Her name is Marion Ridel, a florist from Pascal Mutel, a famous flower shop in Paris for exclusive floral arrangements for hotels and events.
Marion is on a 2 months' tour of flower farms in Kenya, to see and understand flower growing, as most of the flowers they use at Pascal Mutel come from here.  She was particularly interested to come and see Tambuzi, for our unusual growing of the largest collection of scented and garden roses, having worked with most of them for special events in France. Her favourite varieties from us are Yves Piaget and Juliet.
After a morning walk in the field and Packhouse, Marion reluctantly bid the farm good-bye as she still had more farms to see, with a promise to come back in the future as half a day is hardly ever enough to see all the beauty and charm in Tambuzi.