A Day of Blooms and Insights: Our Visit from the Greenspoon Team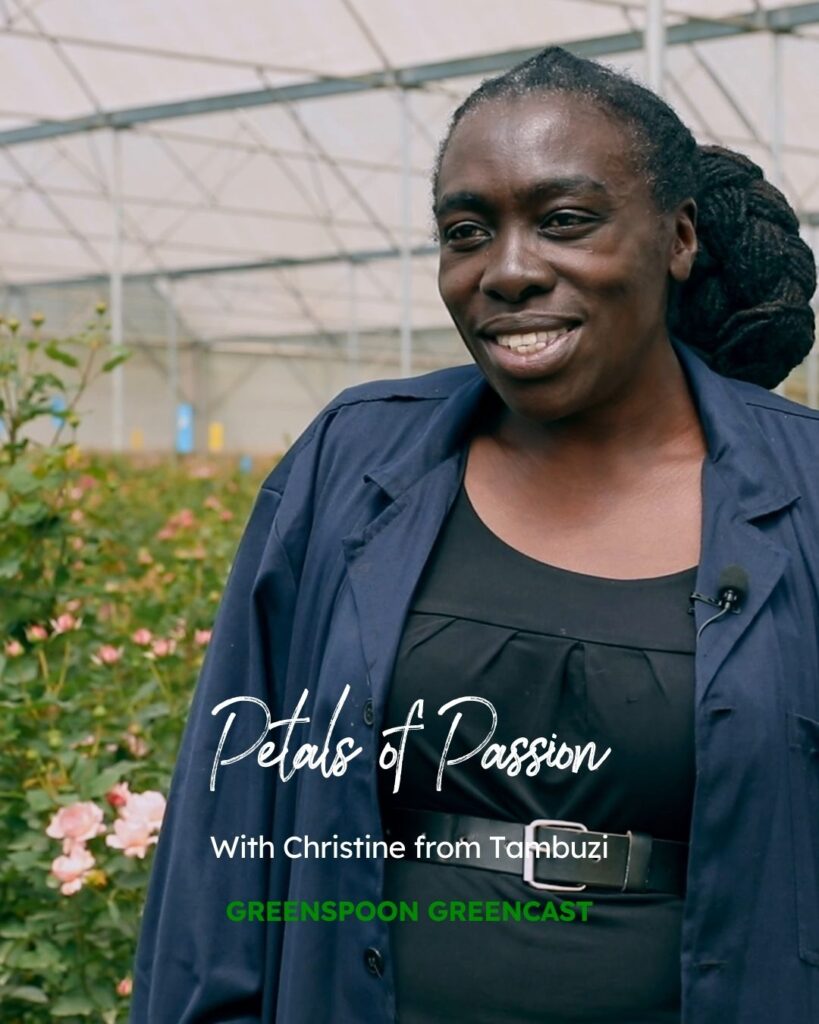 14 Sep 2023
As the Greenspoon team arrived, they were greeted by the captivating beauty that envelops our farm, setting the stage for a day of exploration filled.
Their journey into the world of Tambuzi commenced with a warm welcome from Christine Shikuku, our General Manager. She led them through our lush greenhouses, offering a unique vantage point as a drone soared above, capturing the enchanting scenery. Christine's guidance didn't stop at showcasing our farm's beauty; she also unveiled the rich history and cultural tapestry that defines Tambuzi.
After their greenhouse tour, the team embarked on a visual journey, capturing the true spirit of Tambuzi. They documented our wetlands, the tranquil dam, and the fragrant herbs that flourish outdoors on our farm. Every photograph and video clip served as a testament to the natural wonder that blankets Tambuzi.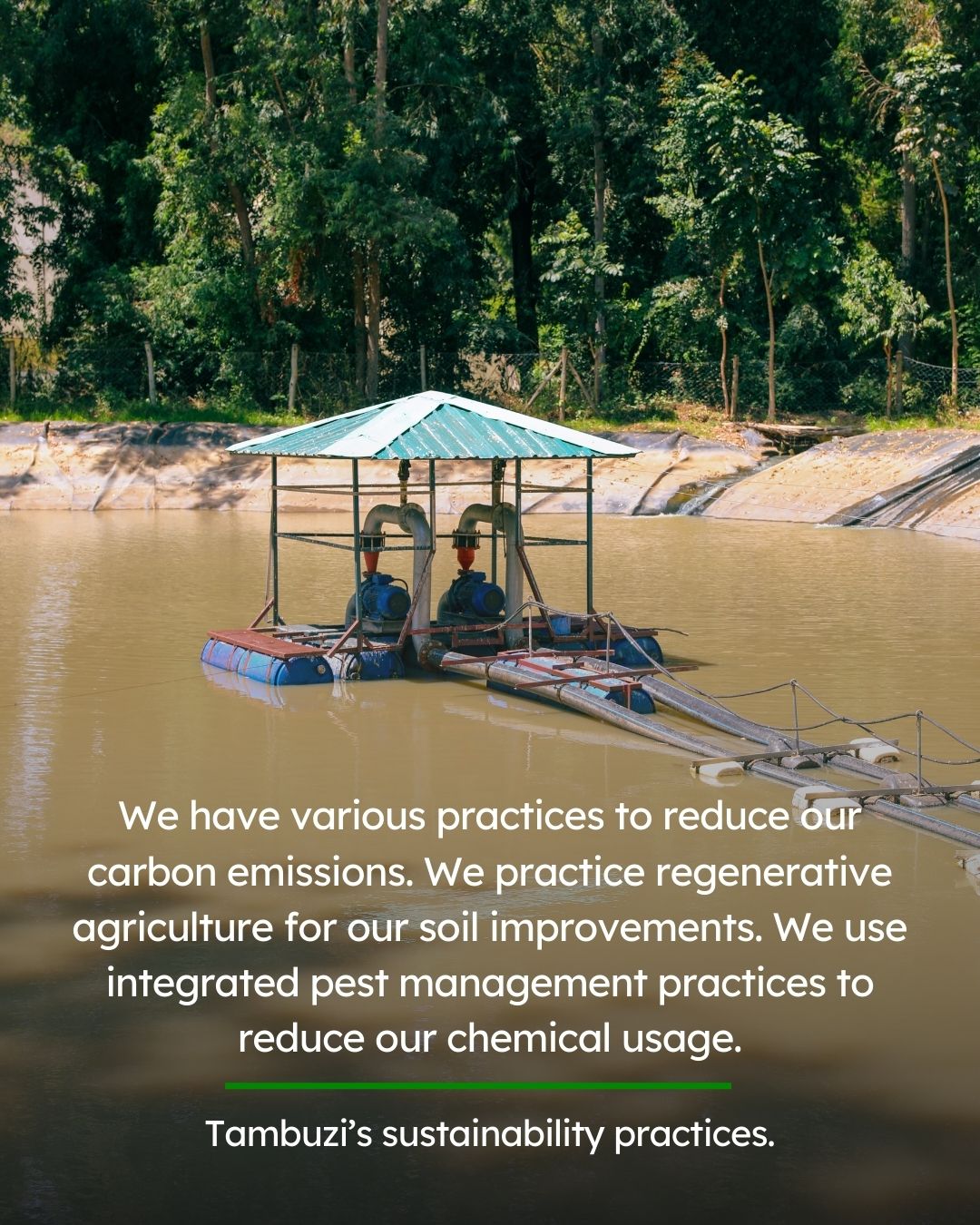 The next stop on their journey was Block 4, where Christine Shikuku took centre stage in an enlightening interview. Her passion and eloquence shone through as she shared the heartfelt story of Tambuzi, shedding light on our community projects and unwavering commitment to making a positive impact.
The tour pressed on as the team ventured into the heart of our processing and packing area, where our products come to life. Cameras clicked and rolled as the Greenspoon team documented every step, from the gentle handling of freshly picked herbs to the precise packaging of our roses destined for international markets.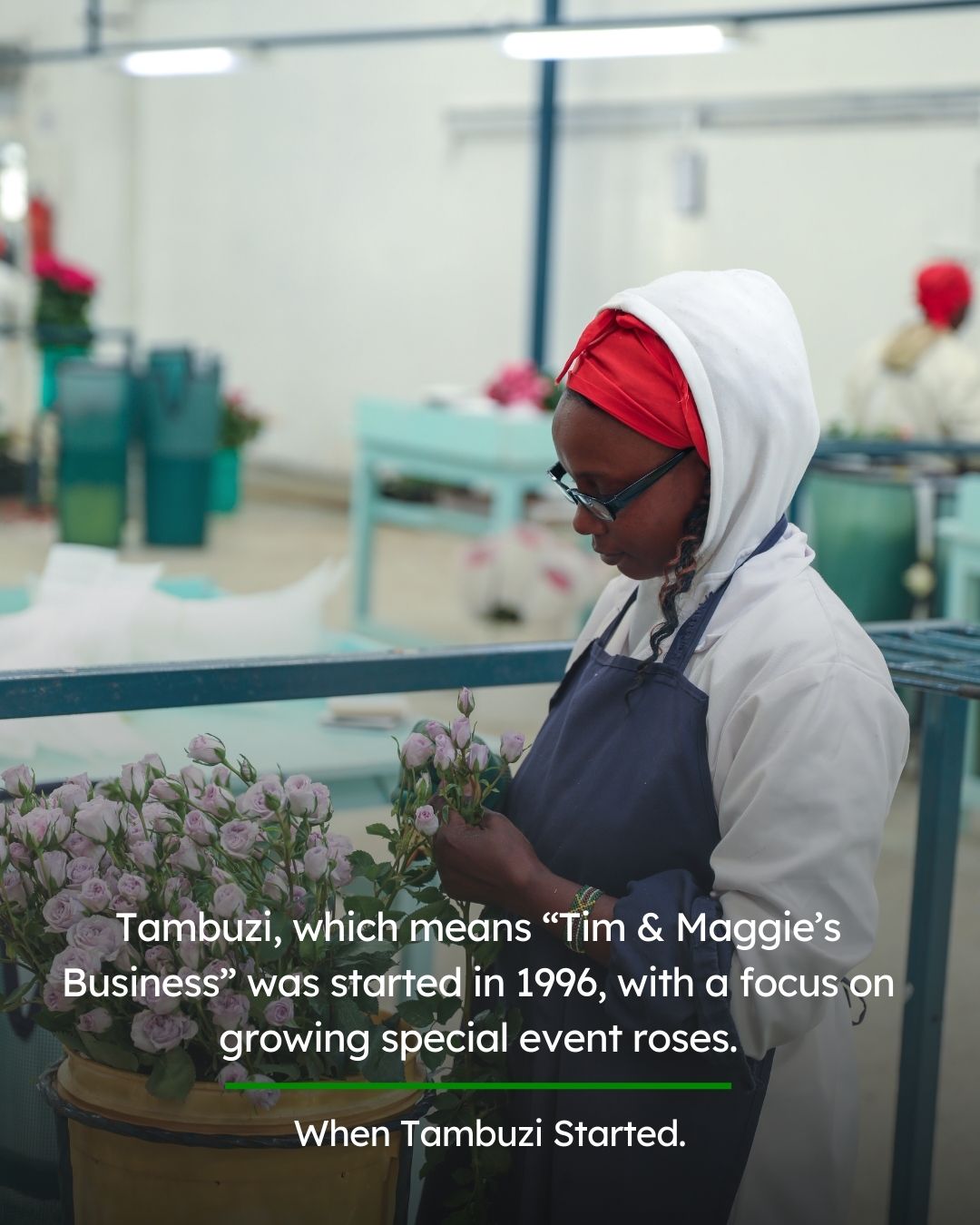 The day's exploration continued as the team ventured to meet our four-legged residents – the pigs. Under the guidance of Antony, the head of Highland Castle Farms. They gained invaluable insights into the exceptional care provided to these animals and our they fit into our circular farming processes. Antony's interview illuminated the workings of Highland Castle Farms and the meticulous process of nurturing and packaging our pork products. From the initial stages to the final presentation in the market, the Greenspoon team gained a profound appreciation for our farm's unwavering dedication to quality.
As the clock neared 4 pm, it was time for our guests from Greenspoon to bid farewell. The visit had been an exceptional journey through Tambuzi Garden Roses, a place where every petal whispers a story, and every corner of the farm holds a piece of nature's charm.
In the wake of this memorable visit, Tambuzi and Greenspoon shared more than just a day of exploration; we forged a deeper connection – one that will continue to flourish and bloom, much like the roses that grace our fields. With their lenses filled with memories and their hearts touched by our farm's spirit, the Greenspoon team departed, leaving behind a trail of gratitude and inspiration.
If you'd like to view the video from our delightful visit with the Greenspoon team, please follow this link