A busy week in the farm with customer visits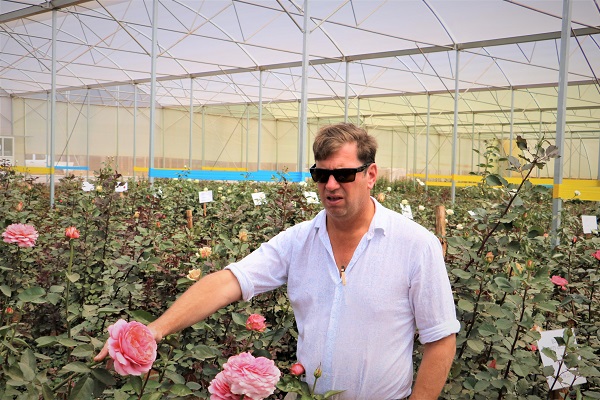 11 Jun 2017
This week has been unusually busy in the farm, with guests from across the world coming to see and smell the amazing roses.
On Tuesday 6th June, we hosted our client Sylvia of Yes Exlcusive Flowers from South Africa, who after working with our roses for close to 2 years, was delighted to have finally made the trip north to see us.
By a surprise coincidence, we had a new client from Indonesia, Merry Anwar of Flomart, who had been attracted by the stories she heard and saw on internet about us, visiting the same day! Her main reason for taking the 16-hour-long flight was to come and unearth the mystery and be part of it.
Come the last day of the IFTEX Flower Show in Nairobi on Friday 9th June, our client Payungsak from Penlert in Thailand was making his trip to Nanyuki to come and spend 2 days in the farm. How delighted he was to be finally here to see rows and rows of roses with incredible beauty!
This was still not the end of it, we still had two more guests to host over the weekend; Wouter de Vries of Parfum Flower Company and Gina Marutyan of Rosehip&Bloom – our sister companies in Holland and Dubai respectively.
This was really a busy happy week for us! If you would like to come and visit, feel free to write to us on tambuzi.sales@tambuzi.co.ke. There is always a lot of things to see and learn about our flowers.
See you here someday!