2012 Community football tournament – Celebrating Victory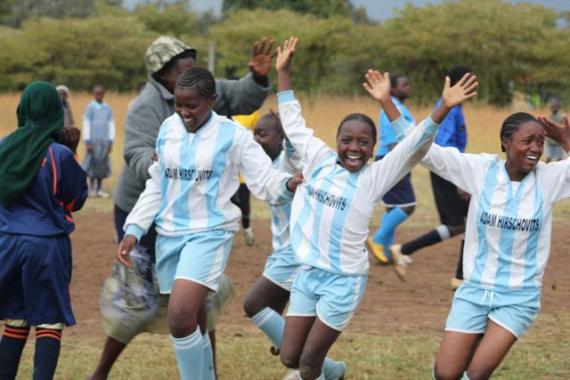 21 Jul 2012
Once again, Tambuzi helped co-ordinate and run the annual Rosier Life Football Tournament for the 8 primary schools around us in the Burguret area. It was a great fun day, with the boys and girls playing their hearts out, and the whole event was well supported by members of the community.
We are especially grateful to the referees, who came up from Nairobi and helped control proceedings. They are a great bunch, who work with an organization called Carolina for Kibera, where they encourage children from Nairobi's slums to come together through a sports programme called www.cfk.unc.edu
In the boys – Big Congratulations to Burguret Primary school – who won the final against Kabanga 2 – 0 in a hotly contested final.
In the girls – it was Kabanga who beat Airstrip 3 – 2 in a penalty shoot out decider.
We are looking forward to the high school tournament in November, where the elder kids get a chance to shine, and the aspiring Lionel Messi's show themselves!!
Read More »