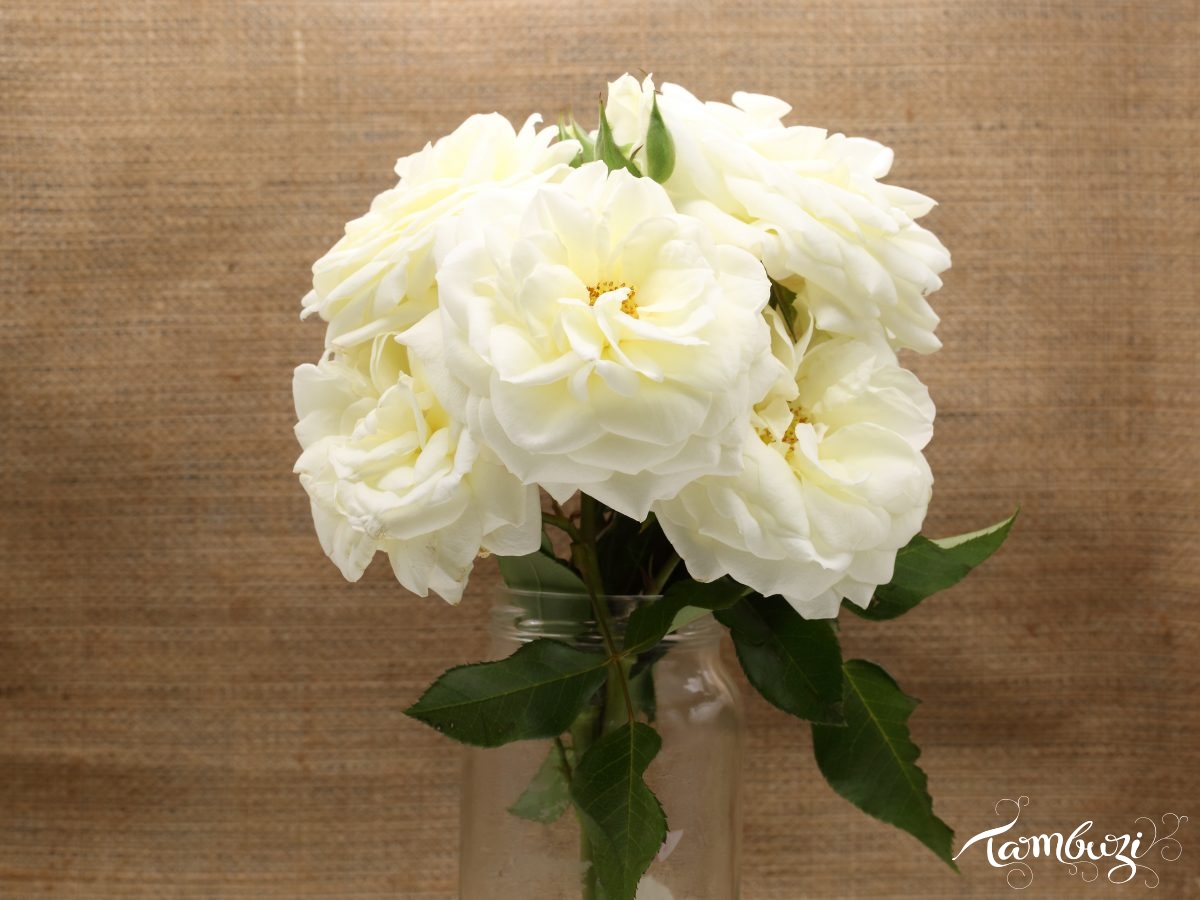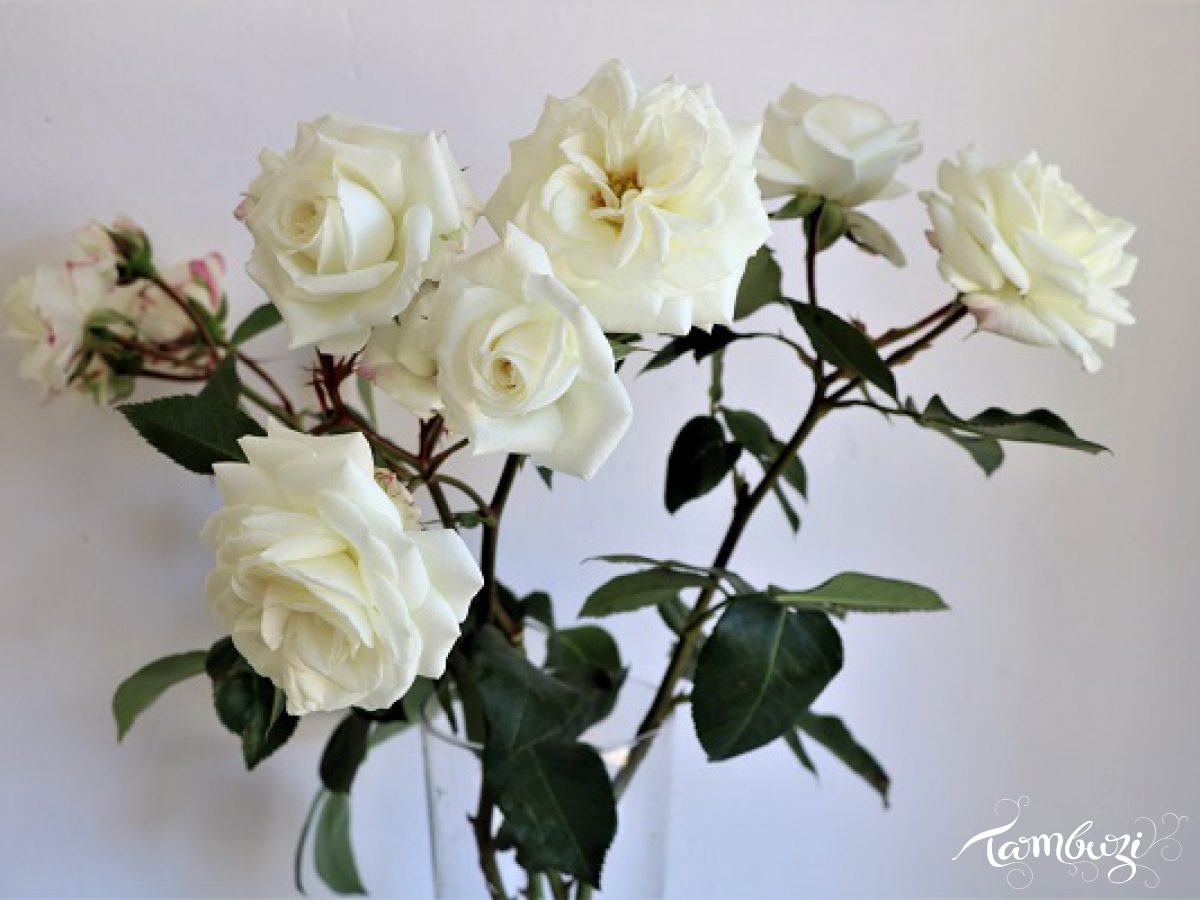 About Alabaster spray rose
The Alabaster Spray rose is a beautiful garden spray rose with a pristine white colour and a sweet fragrance scale 4/5 so quite a strong fragrance, she is from the Floribunda family of roses.
Alabaster Spray rose blooms open quickly into a rounded flat rosette with layers and layers of delicate petals, she holds for some time in the vase. One thing to be aware of is she can often comes with a very tight bud and with a touch of very bright pink on her outer petals. Please don't panic and have faith in our Alabaster Spray, these petals can very easily be petal picked for that 'all white' wedding.
Due to her size Alabaster spray is just perfect for head pieces and wrist corsages and buttonholes, she also works well in recycled jam jars and small vases.